Case Studies
These playground markings were installed in a local Leeds school 4 years ago! In that time they have been very well loved and used, lots of small and big shoes have played, walked, hopped and skipped over them. They looked dull, worn and tired.... but after we were asked to jet wash and give them a clean, they have come up like brand new, the difference is amazing! They are definitely built to last!!!!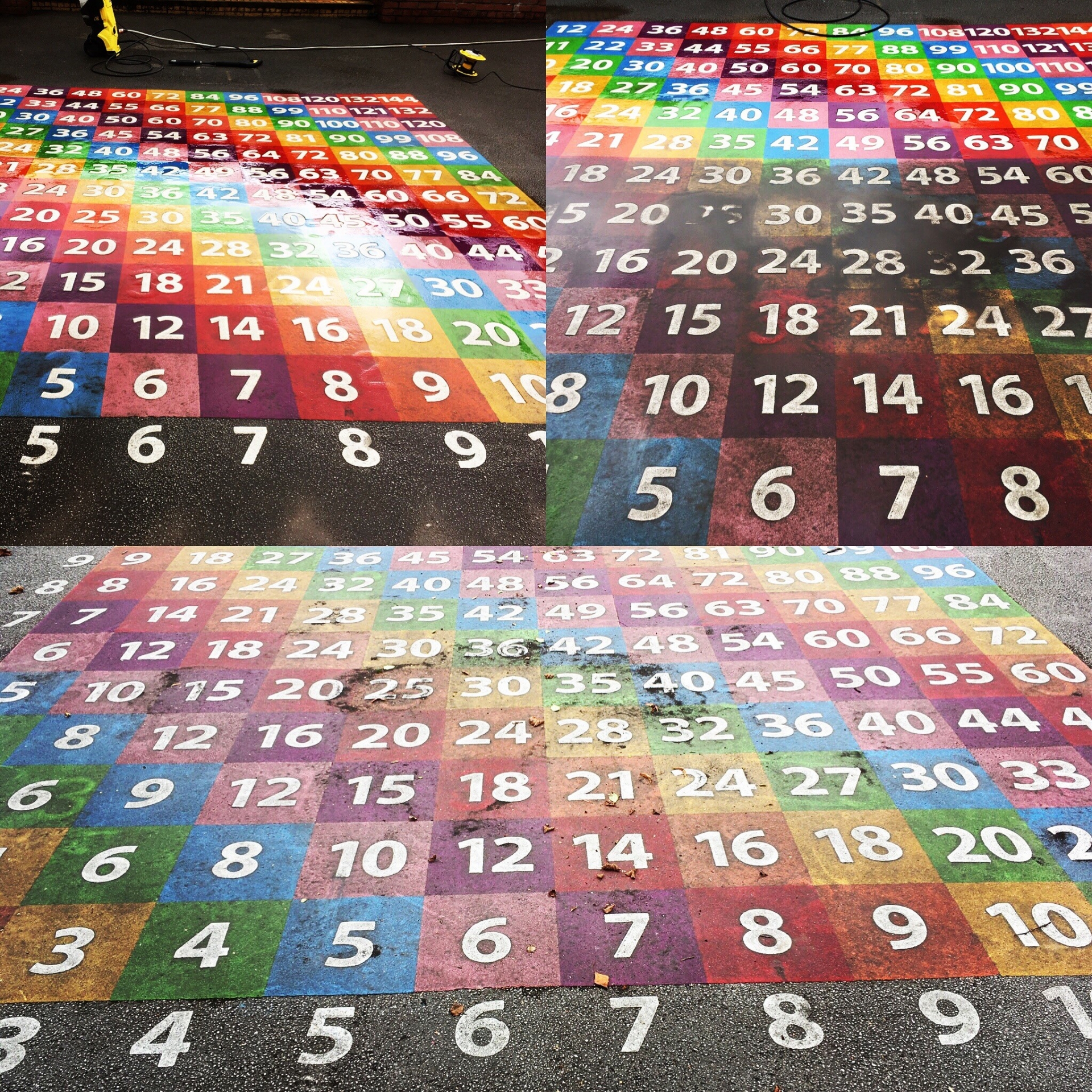 ---
THE GREAT BRITISH WEATHER!
Snow, hail, wind or rain will not stop us from carrying out works to your playarea! and because we want to assure you we are Covid secure and maintain social distancing, we can carry out works in school holidays or on weekends, whatever you feel works best!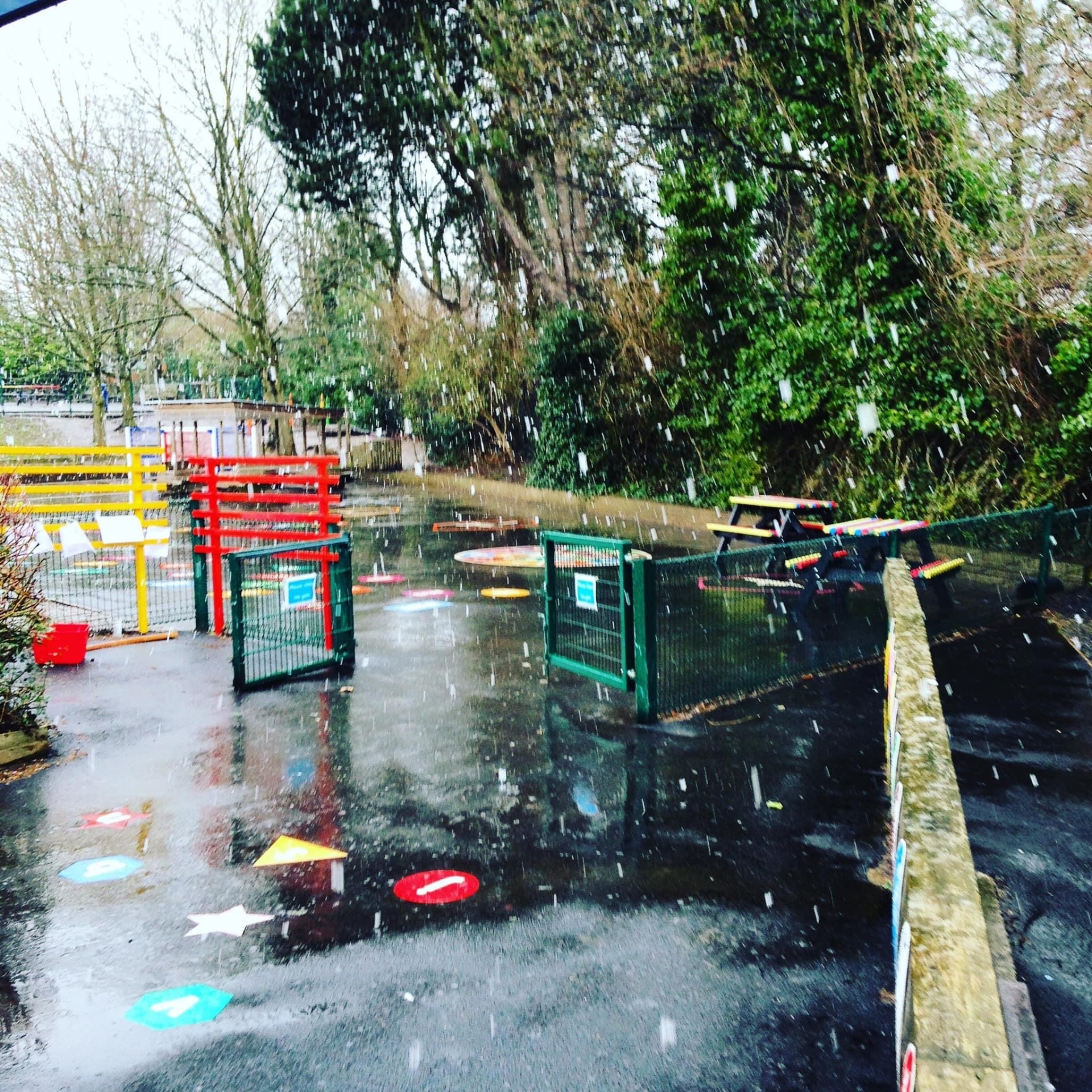 ---
With repeated use and lots of little feet going over and over them, playground markings can, over time, lose vibrancy and children may, in turn lose interest in them. We can easily completely remove your old markings and install, new bright and colourful ones. So no need to try to find different areas to lay new markings and find that you are running out of space, we can just remove and replace your old ones!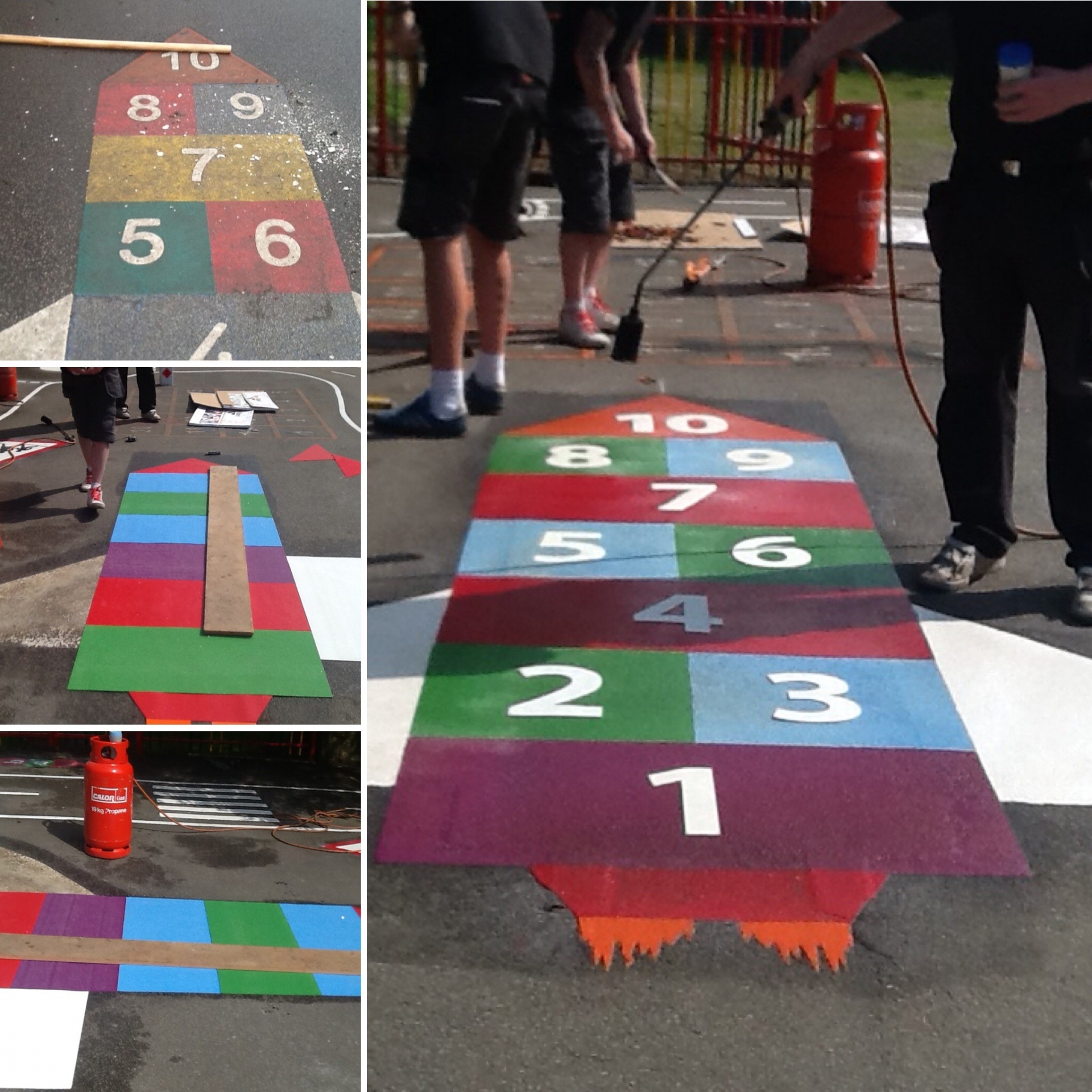 ---
Playground markings can be lots of things, educational, interactive, fun, promote exercise to name but a few. But as the seasons change, and night draw in, our roadways markings can teach children an invaluable lesson in road awareness. Where to stop, look both ways and listen. These road skills that are taught in a safe, risk free environment of the playground, hopefully will be carried throughout life.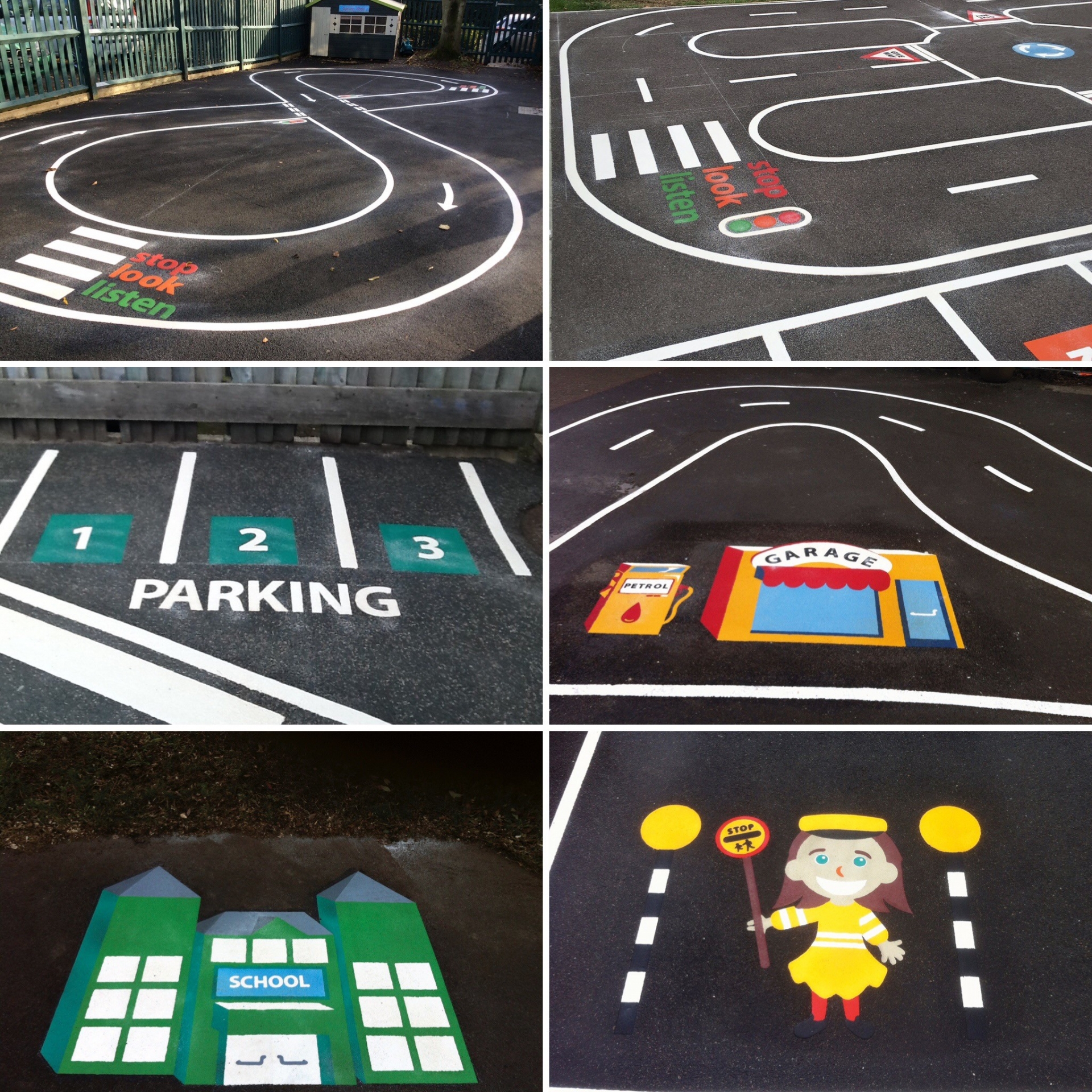 ---
The Battle of Britain Memorial is located on the White Cliffs at Capel-le-Ferne, near Folkestone. So when they asked us to build them a bespoke bike shelter we were delighted to help! Using their measurements we created and delivered a beautiful shelter that will last for years to come.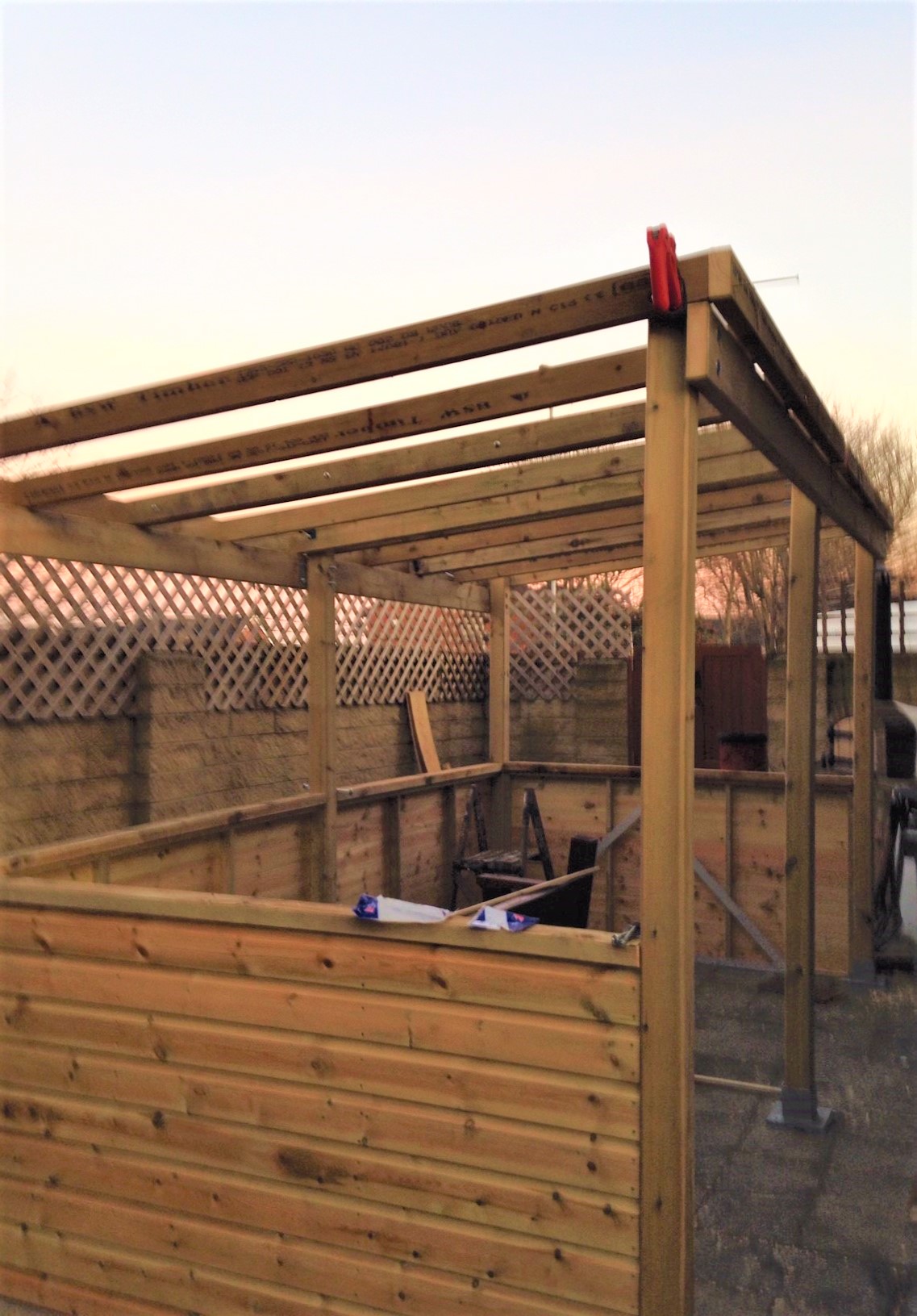 ---
Resin bonded rubber mulch is not just used as a playground safety surface. We were asked to install it at Goole ABP (Associated British Ports). The ships are continually docking and frequently damage the dockside. Installing rubber bonded mulch added another line of protection.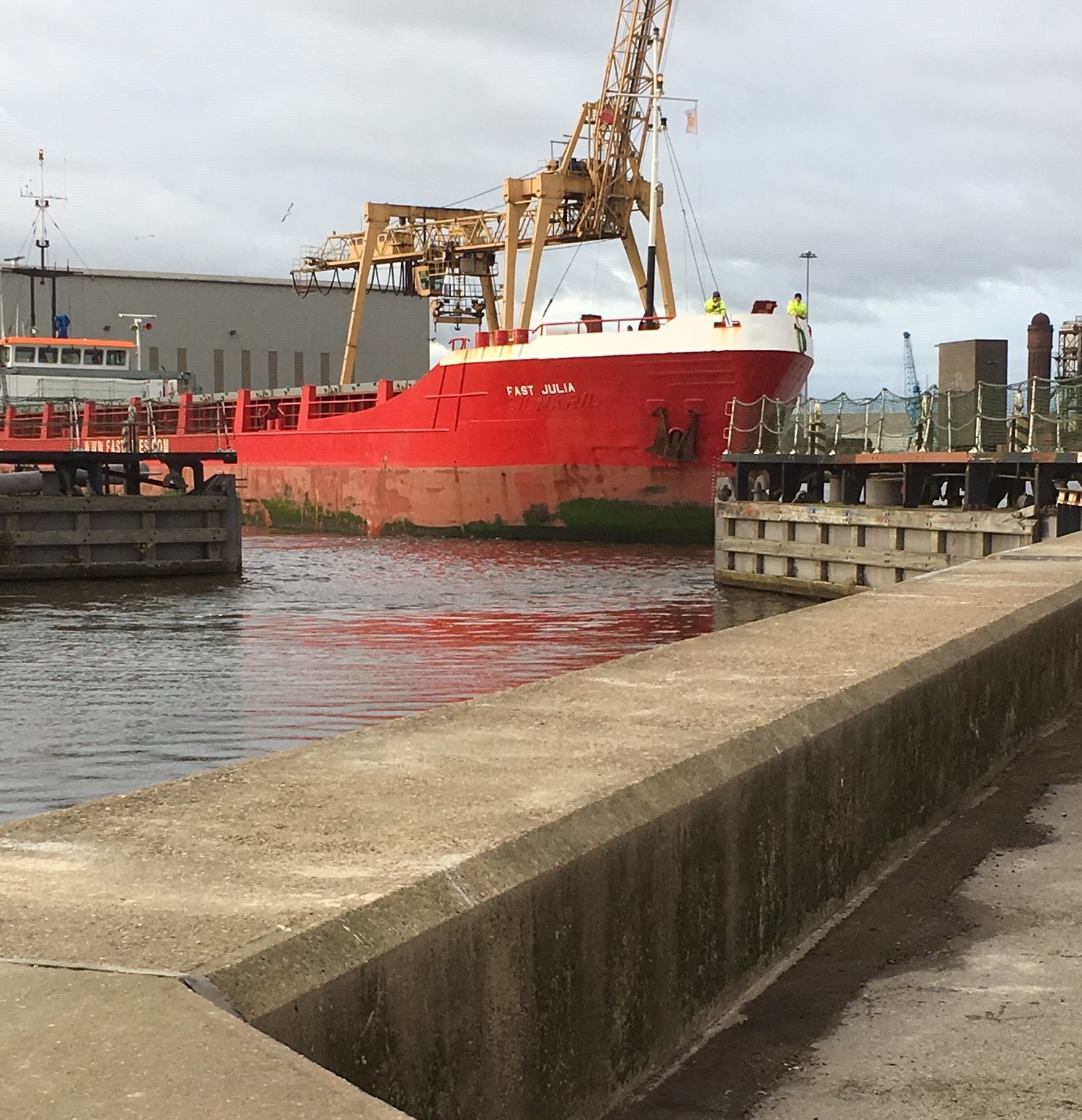 ---
A local school has an area that was unloved and impossible to use. A steep slope that was slippery, muddy and dangerous, it was completely out of bounds. Asked for ideas we suggested our rubber bonded mulch and a timber climbing wall. The finished project looks amazing and has become an area that is utilised and enjoyed by everyone!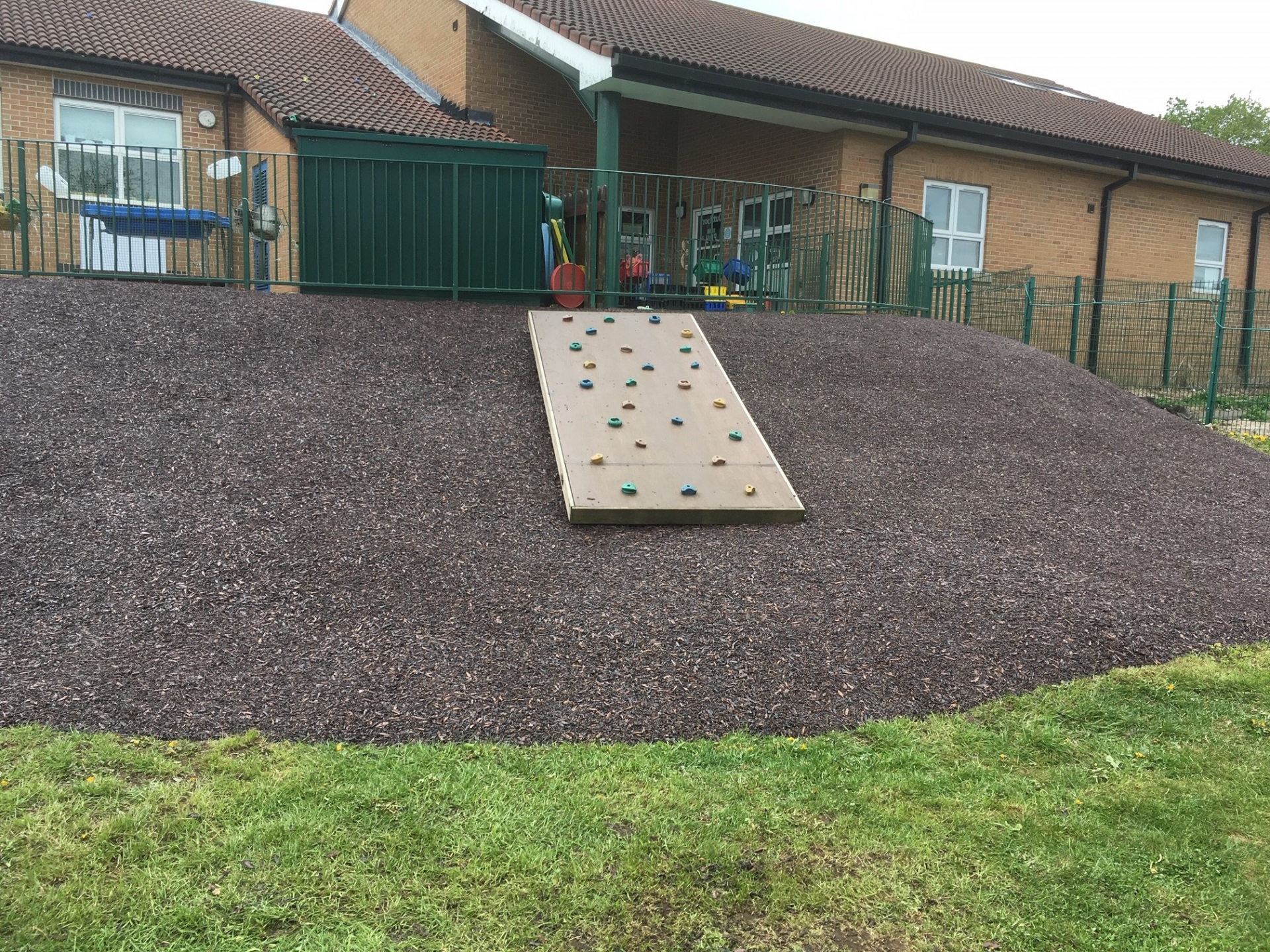 ---
During these challenging days and times of uncertainty, the team at Simply Playgrounds are extremely grateful for our brave NHS staff and key workers, that are working every day to keep us all safe. In recognition we have adapted playground markings into a rainbow NHS heart.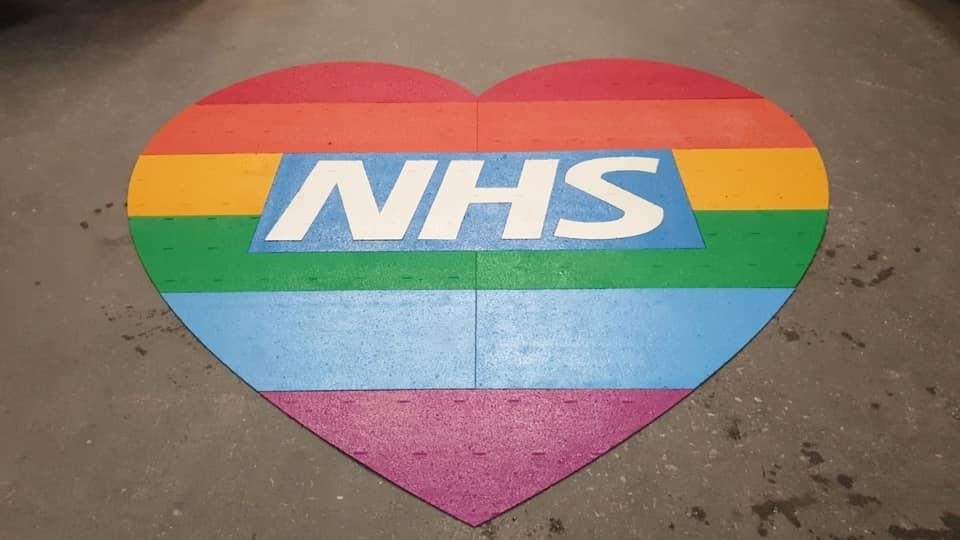 ---
The Daily Mile Works! The Daily Mile is so successful because it is simple and easy to use. You walk a whole mile without even realising you have done it! Various schools have had this installed into their playgrounds as a simple way to ensure children get daily exercise. To keep the track interesting we added footprints and emojis. A brilliant way to get the best use of your playarea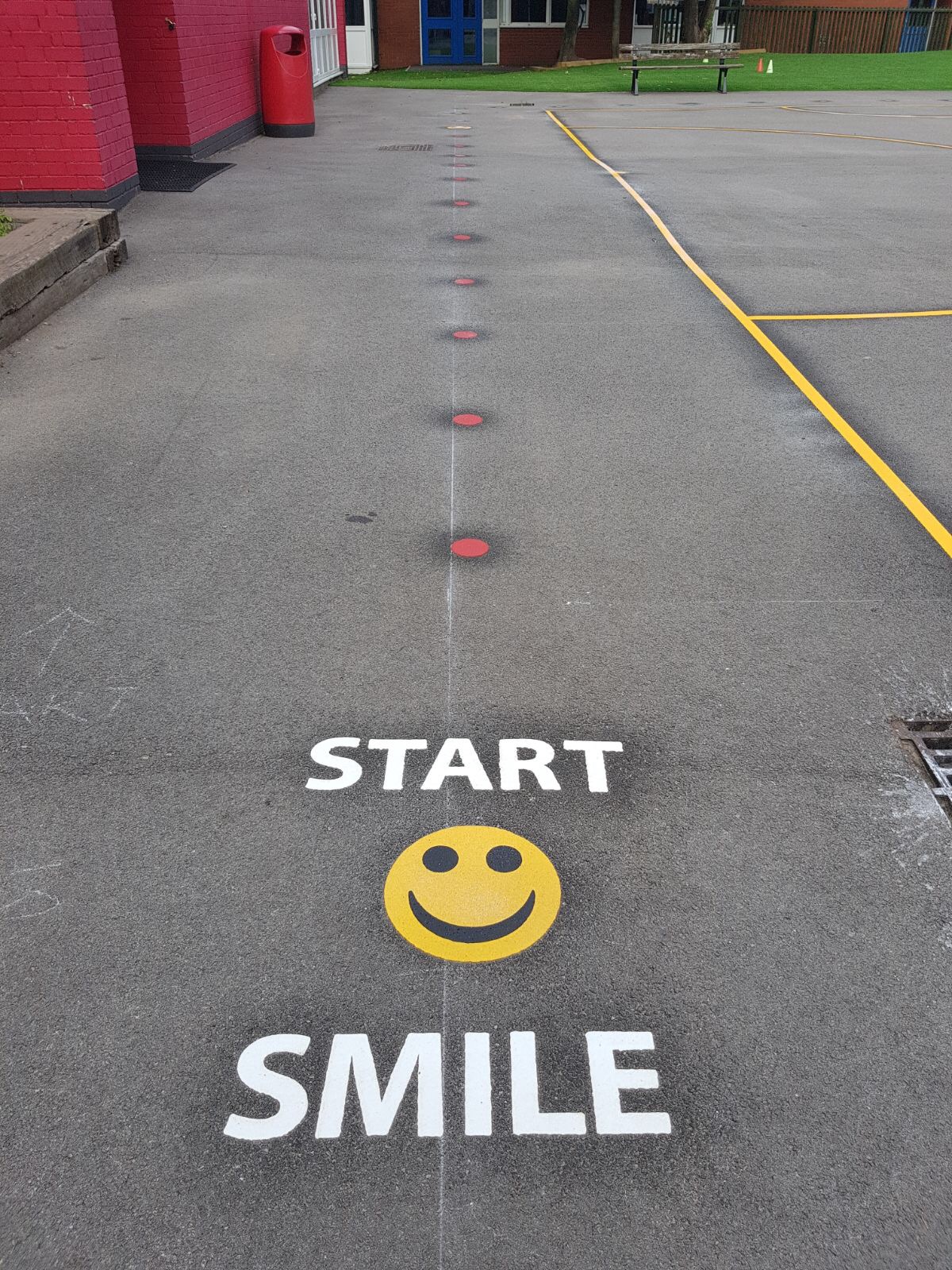 ---
BRAMLEY ST PETERS C OF E PRIMARY
Libby, a teacher at St Peters C of E Primary school, asked Simply Playgrounds if we could install some playground markings that the children could use for maths classes and that were fun at the same time. We installed a 1-12 Multiplication Grid, Venn Diagram, Carroll Diagram, Bespoke Numbers Game and a 24-Hour Clock with a bespoke face.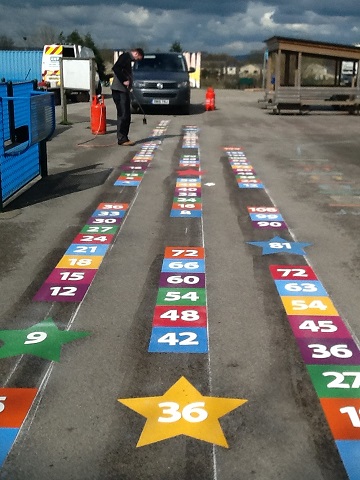 ---
The business manager at Roundhay St Johns in Leeds approached us to install a new fence and lay new rubber safety surface flooring. In addition we also laid some new exciting playground markings. The children now have a new place to play safety in that was previously deemed as dangerous.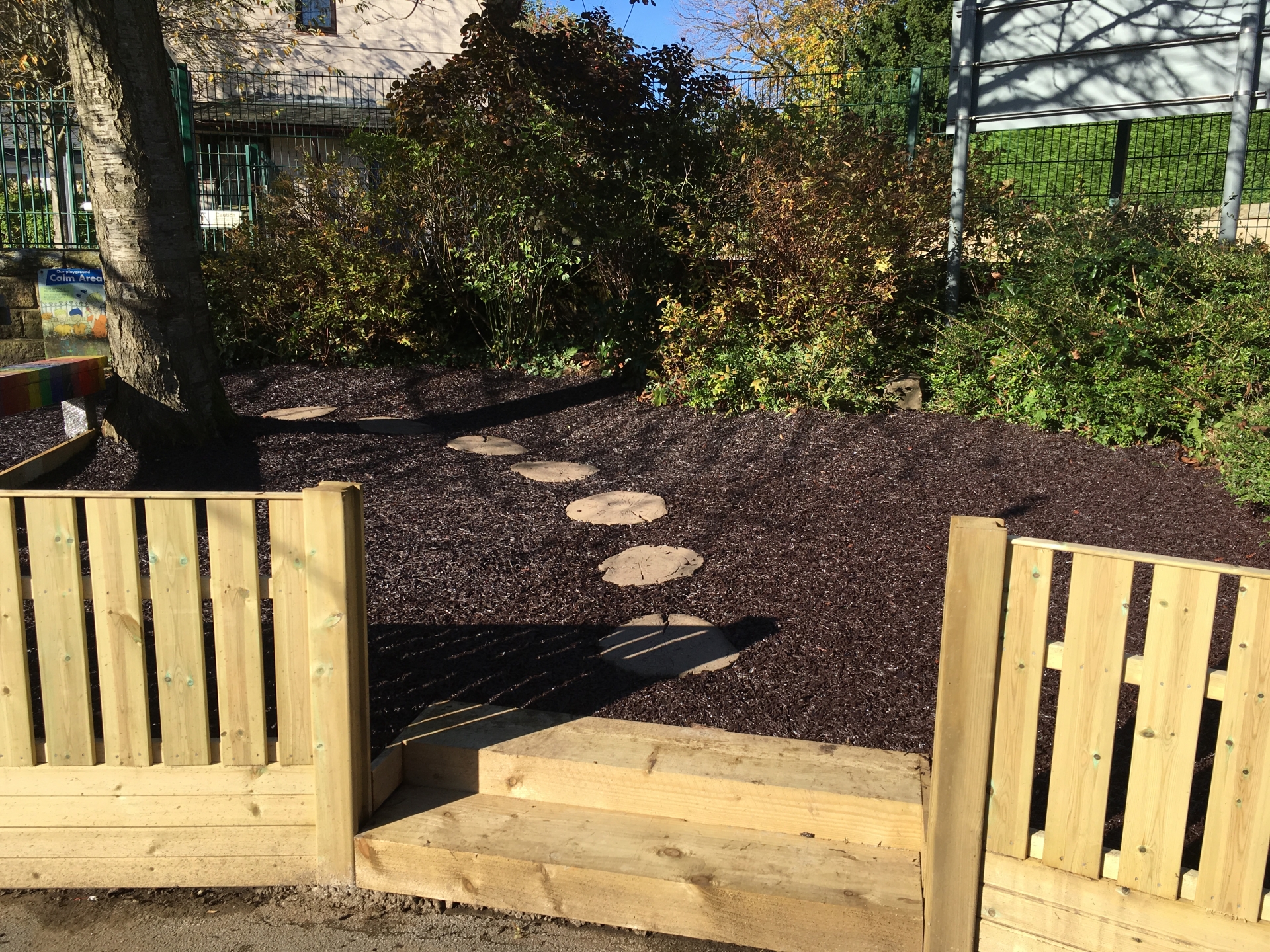 ---
CAR PARKS & CORPORATE MARKINGS
Having built up an exemplary reputation within the playground markings industry, Simply Playgrounds are frequently called upon to use our expertise on commercial and retail premises. Using, hard wearing, anti-skid thermoplastic and cold plastic materials, we can refresh existing markings or completely transform newly tarmacked or concreted areas. We work on staff carparks, customer carparks, loading bays, multi storey carparks; producing not only line markings but precision cut thermoplastic decorative graphics. Our in-house design team can create a solution specifically for your space and business, and ensure you make the right impression every time. We understand the importance of working to tight deadlines and working around your business hours. Our markings, once completed can be trafficked, often within 30 minutes of application. To speak to one of our team about improving your commercial spaces, call us now on 01132778968 or email info@simplyplaygrounds.co.uk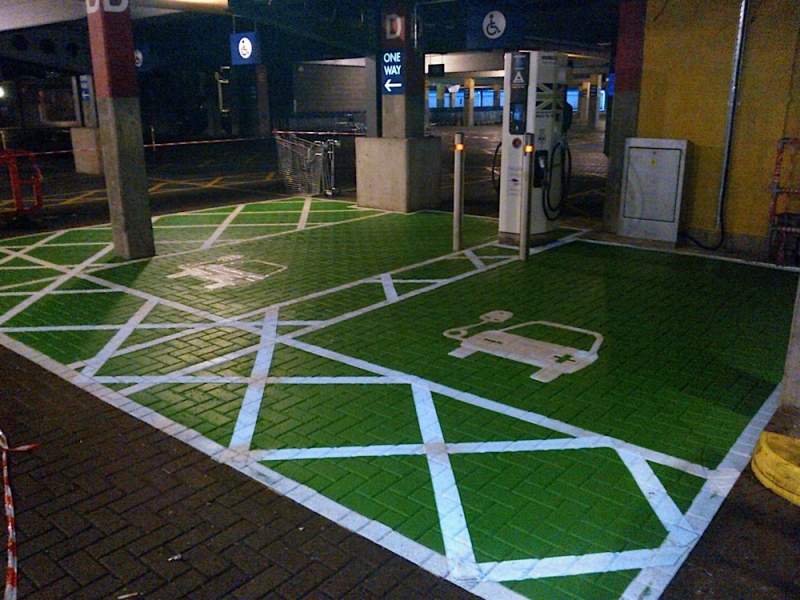 ---
Lights, Camera, Action Simply Playgrounds offer a wide selection of wooden stages for schools that will create the perfect role play or performance area in your chosen play area. They are a great way to encourage communication, language, social interaction and to build confidence within your children.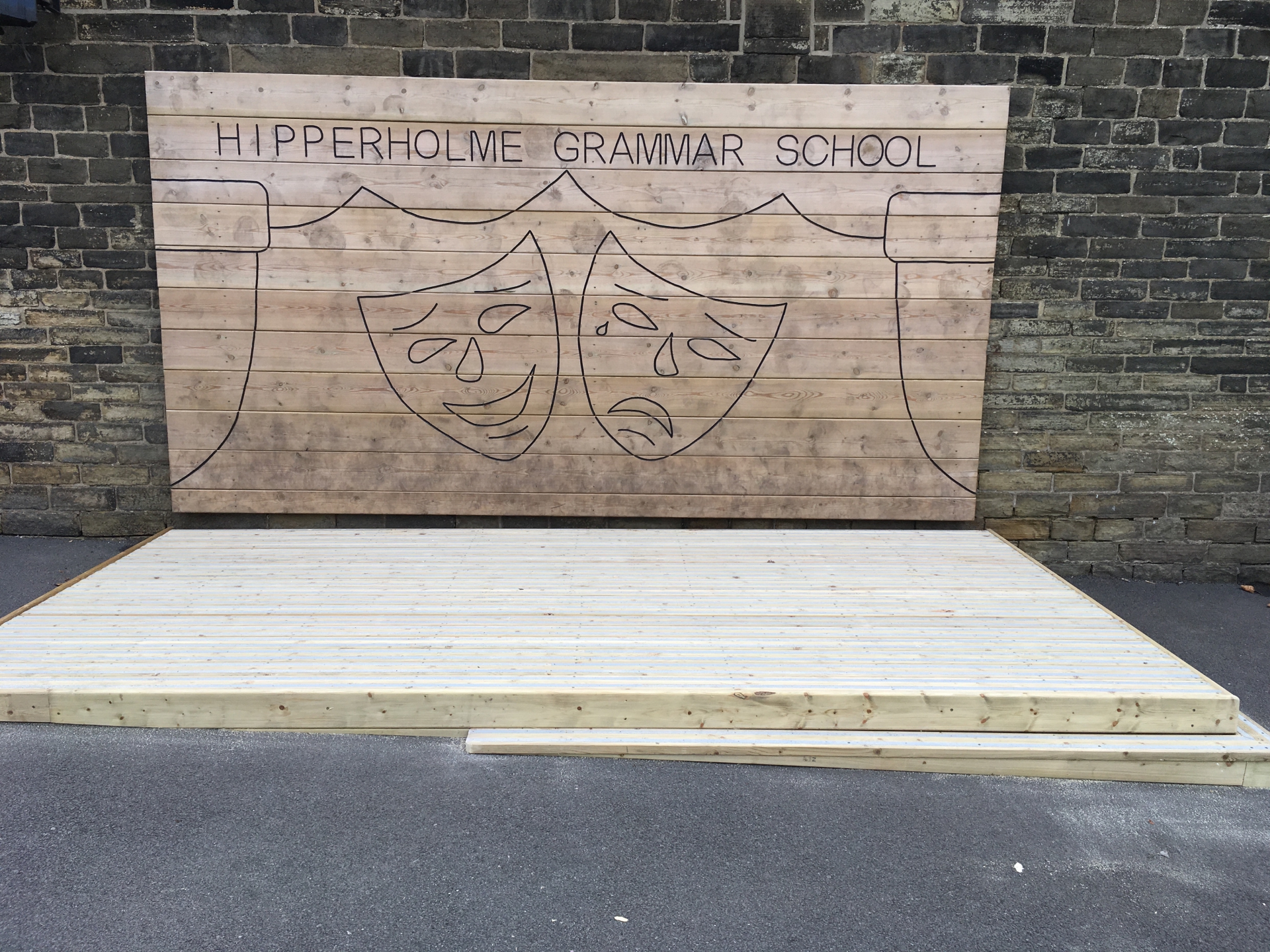 ---
Simply Playgrounds were asked to create an outdoor climbing area at the Compton Centre in Leeds. The equipment needed to be installed was in-between two existing trees, in order to complement the gardens and the layout of the playground area. The manager also required a resin bonded rubber safety surface to the area for added protection. The wooden play frame were connected to steel feet and then concreted into the ground. The equipment installed featured pull up bars, climbing nets, balance beams and trapeze handles. These kind of wooden play frames are proven to not only to improve physical fitness in children but also they can also improve both their social and communication skills too.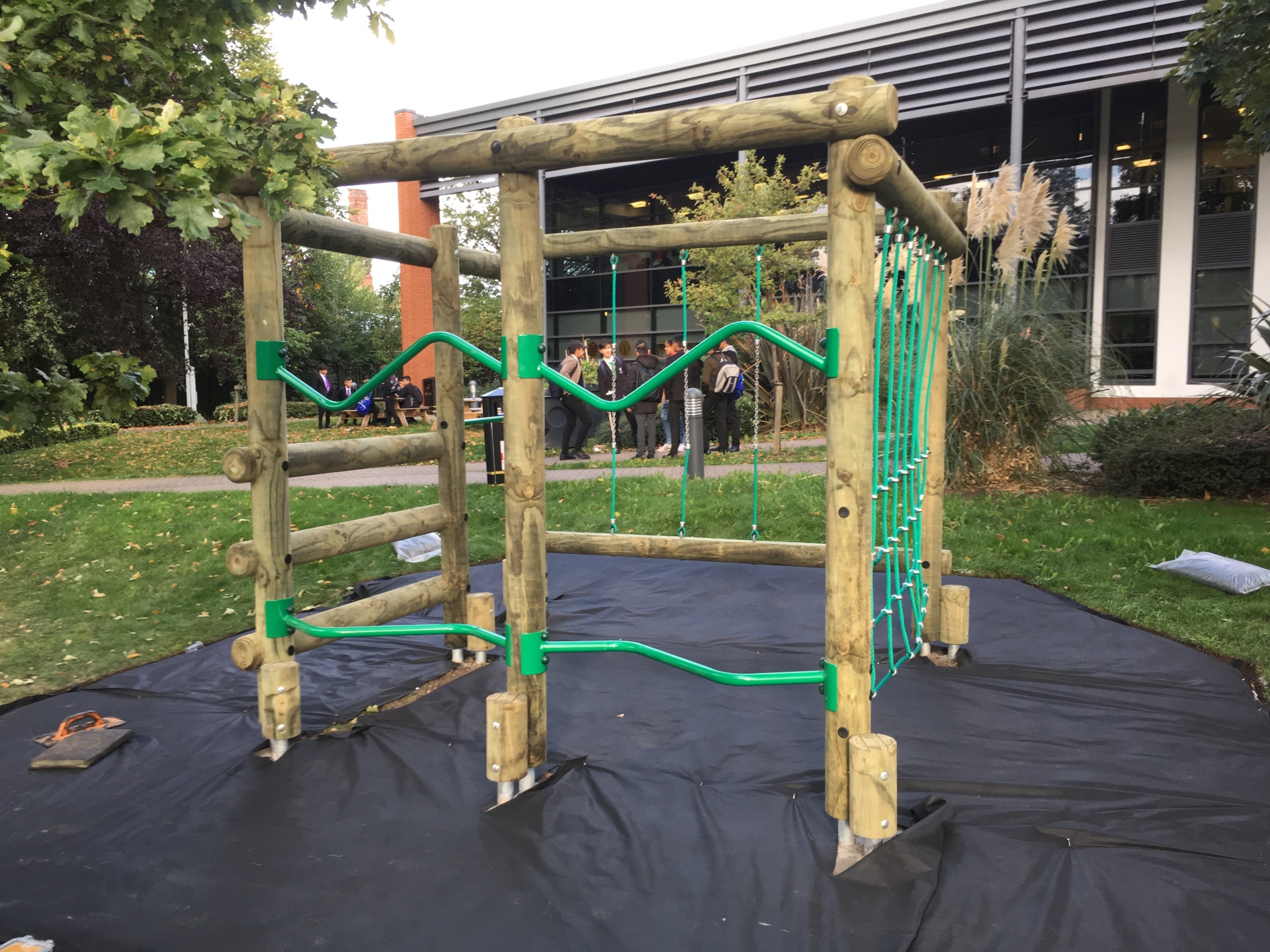 ---